Dr. Nandakishore is a highly-qualified and experienced doctor working as a Consultant in the Urology department at Aster RV Hospital in JP Nagar. He is well-known as the Top Urologist in Bangalore for his expertise and achievements in the field. He is an experienced urologist with special interests in Endourology, Laparoscopic, and Robotic Urology. Dr Nandakishore S K started his career as a consultant urologist at Columbia Asia Hospitals, Bangalore in 2011. He is adept in performing various endourologic, laparoscopic procedures for urological disorders such as cancer, kidney stones, prostate cancer, bladder cancer, and PUJ obstruction. Since 2011, he has performed more than 500 laparoscopic procedures, 1500 kidney stones procedures, and more than 2000 laser surgeries.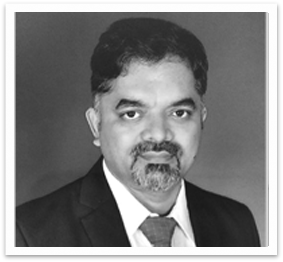 Dr. Nanda Kishore
MBBS, MS - General Surgery, DNB, Fellowship (Endourology and Laparoscopic Urology) Urologist, Aster Hospital Executive Member of IIMF (Institute of Integrative Medicine Foundation)
MS in General Surgery from Govt Medical College, Bangalore DNB (Urology) from Diplomate of National Board, New Delhi Fellowship in Endourology from Hadassah Medical School. Registered and recognized under Indian Medical Association (IMA), Karnataka Medical Council (KMC) South Asian Society for Sexual Medicine Urological Society of India (USI) Bangalore Urological Society. His expertise is in endo-urology, robotic and laparoscopic surgery, reconstructive uro and andrology, and specialized in approximate diagnostic evaluation, Robotic surgery, Laparoscopic surgery, end urology which includes mini / Supine PCNL, RIRS, Laser surgeries..includes lithotripsy and HOLEP, Reconstructive Urology with pyeloplasty, urethroplasty, cystoplasty, Female Urology .includes fistula repair, TOT tape insertion, Andrology with vasectomy reversal, Penile implant surgeries other than General Urology and Renal transplantation.

Has published in many National and International medical journals, and have represented many International conferences.