An Ayurvedic Doctor with a passion and practsing Integrative Health Care, which she believes should be the new norm for Mainstream Healthcare. "Only when Healthcare is Holistic, will it be a sustainable model" is her strong belief.

After 15 years of experience in Ethical Ayurveda with the Department of Ayush Government of Karnataka, and an added 5 years of Integrative Health and Hospital Management at a Centre for Integrative Health, I am assured that the Holy Grail for the Healthcare System lies in a Holistic Approach.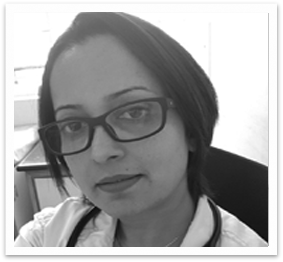 Dr. Kaveri Kuttappa
BAMS, PGDHHM
Program Director – Integrative Medicine,
Ayurvedic Physician Exp (25 yrs)

Qualification: Excellent communication skills, an exemplary and in-depth knowledge in both – administrative and clinical aspects, skilled application of Ayurveda are few of Dr. Kaveri's specialties which enables a different treatment experience to her patients.

Experience: Several years of experience in the field of Ayurvedic Medicine, with over 15 years of commendable service as Medical Officer, with the State Government of Karnataka, Department of AYUSH.

Achievements/Activities: She voluntarily retired the post of Medical Officer with a sole objective of pursuing and promoting what she practices best with a passion – to spread the Science of Ayurveda "THE SCIENCE OF LIFE" as she strongly believes that there is no Substitute for Healthy Living. With an unswerving commitment in her field, she is considered as a medium for Ayurveda reaching and preaching to the World about the benefits of Ayurveda as a "way of life" rather than a cure.