Department: Kayachikitsa
Area of specialisation and Interest: Ayurvedic Psychiatry
Specialised in treating: Mild Anxiety, Depression, Stress and Insomnia

Dr. Mahesh C Kundagol has an extensive experience in the field of Ayurvedic Psychiatry, he has been dedicated in teaching ,research and clinical practice. He is specialized in the management of Anxiety and Depressive disorders, De-addiction, academic stress among students and a well-known Ayurvedic Psychotherapist. His recent focus area includes Gut health and it's influence on mental health.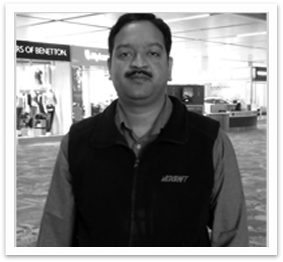 Dr. Mahesh C Kundagol 
BAMS, MD (Ayu) Psychitary (Manasaroga)
Consultant Psychiatry (Ayurveda)
Currently working as Associate Professor at Amrita School of Ayurveda, Kollam, Kerala, India after completing his MD (Ayu) in SDM college of Ayurveda, Hassan, Karnataka. Completing his BAMS in S S Ayurveda Medical College Haveri, started OPD for rehabilitation of Mentally retarded children. He initiated career counselling cell, Teacher's training program in the field of Adolescence education. He has vast teaching experience.

Currently working for the establishment of Postgraduate Manasaroga Department, opening of Daivavyapashraya Museum and psychiatry museum. His interest is in teaching and research in addition to his practice. He has attended many orientation courses, regularly participating in summer schools, faculty development programmes, academic development programmes, research development programs, seminars, workshops, conferences and symposia. Has published many National (over 10 nos.) and International (over 12 nos.) papers.

His achievements in the last over 13 years are in many areas. He has developed diagnostic and assessment rating scales for Depression and Anxiety as per the basic principles of Ayurveda. Currently working in the development of Manasika Bhava diagnostic and assessment scale.
Languages Known to Read: English, Kannada, Hindi, Sanskrit
Languages that he can Speak: English, Kannada, Hindi, Sanskrit, Malayalam