Mr. Shiv Kumar academically holds several professional qualifications and is a Counsellor. Has gained large experience with his service at the National Career Service (Ministry of Labour & Employment) Govt. of India New Delhi. He also holds expertise as a Psychological Counsellor, a Clinical Psychotherapist and is qualified to conduct Psychometric assessments, and formulate strategies as to how to restructure the pattern of irrational thinking of emotionally distressed, unpleasant and dysfunctional persons. He has a rich experience of more than 30 years in related sectors. Mr. Kumar works as a Professional Counsellor for IDEA. IDEA offers a wide range of services, one of them being, academic counselling. Mr. Kumar has played a vital role in many scientific process of counselling students. In addition, he guides IDEA's Core Team's perspective in other research interventions. According to Mr. Kumar, psychology is an essential aspect of life, for individuals of all streams and stature. To help the society with his expertise, he engages with educational institutions to guide the students of today in aspects of team building, motivation, and research.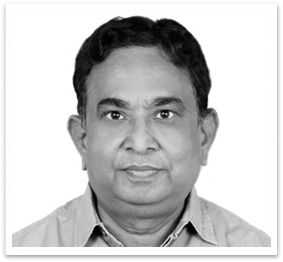 Mr. Shiv Kumar
Msc, Psychologist, Clinical Psychotherapist and Counsellor Consultant Professional Psychological Counsellor and Psychotherapist
Has worked in many eminent hospitals, institutes and clinics with popular psychiatrists and other specialists. To name a few institutes: M. S. Ramaiah Hospital Bangalore Dept of Oncology and orthopaedics, NIMHANS Neurosurgery Dept, Bangalore. ST. John's Hospital, Bangalore. Kidwai Memorial institute of Oncology Hospital Bangalore Nightingale Medical Centre for Ageing and Alzheimer's and Dementia Kasturi nagar Bangalore,, Baptists Hospital Bangalore Spastic Society of Karnataka, Indiranagar Bangalore Advantage elder care Yelahanka Bangalore, Mitra jyothi, HSR layout, People Tree Maarga Multispecialty Hospital Yelahanka.
Projects done for schools like Dev In National School and Shri Aurobindo School Bangalore on " A study of Relationship between Self-esteem and Bullying Behaviours among Senior Secondary students" As gained experience as a counsellor with Indian cancer society of counselling in Oncology at Aster CMI Hospital, Karunashraya Bangalore Hospice Trust.
Mr. Kumar's expertise and skills lies in restructuring the pattern of irrational thinking of a emotionally distressed, unpleasant and dysfunctional person's, formulate Strategies as how to cope up & change unproductive thoughts and maladaptive behaviour to rationally and empower and fostering positive mental health & well-being & personal growth and lead an improved quality life.
As Psycho-Oncologist, Compassionate to understand physical, psychological , social and behavioral aspects of the Cancer experience to both patients and caregivers across the Cancer Trajectory, including, Assessment & Diagnosis transitioning to and throughout Cancer survivorship and approaching the end of life. He also has a good exposure to Psycho-social and Neurocognitive testing, in addition to career Development and Guidance, Parenting and Build up Positive Mental health (Biological -Psycho-Social Model). He also holds exposure in Defence Training & Certificate during school and college level.
His academic achievements and certifications includes:
Post Graduate Diploma in Mental Health From IGNOU, Completed Two year M A in Clinical Psychology Course from IGNOU (New Delhi), One year Diploma in Counseling Skills Course from Banjara Academy Bangalore, Post Graduate Course on Research Methods in Criminal Behaviour and Criminology, Jindal institute of Behavioral sciences (JIBS) O P Jindal Global University Haryana, Diploma course in Community Mental Health for Psychologists from NIMHANS, Certificate course in Basics of Addiction Management (CcBoAM) Dept of Psychiatry NIMHANS, Certificate Course in Mental Health and Psychological issues in COVID-19 from NIMHANS (Bangalore.) Certificate of Participation Cognitive Behaviour therapy Organised by Psychotherapy sub-committee of Indian Psychiatry Society, PG Diploma course in Mental Health, Diploma course in Community Mental Health from NIMHANS Bangalore. Also has a complete understanding & prevention of Dementia MOOC on line course from Wicking Dementia Research & Education centre, University of Tasmania (Australia).
Has participated in Mental health Yatra 2020, a Webinar on internet addiction and Career in Psychology KAPMIAHS MANASA TRUST, affiliated to Rajiv Gandhi University of Health Sciences; Participated in "Cognitive Behavior Therapy Principles and Applications" workshop in the department of Clinical Psychology, NIMHANS Bangalore, "Psychological Assessment for children in special circumstances" conducted by NIMHANS centre, participated in Faculty Development Programme on "Dealing with Transition – Childhood to Adolescence, by department of Psychology Kristu Jayanthi College Bengaluru, attended International conference on Reflection & Refractions on Disability-Interdisciplinary Perspectives at Krishtu Jayanthi college, and more.